It has never been easier to plan your resources!
In the TimeGuru drag and drop resource calendar, it is incredibly easy to plan your company's resources. The calendar uses the different department colours, making it easy to get a quick overview over the planned resources.
Furthermore, you can use the filters if you wish to see the planned resources for a specific user, customer, department, etc.
You can create your resources and resource types yourself. This way, you can make a different version of planning for users, company cars and meeting room bookings.
You book your resources directly in the overview and you can move them with drag and drop: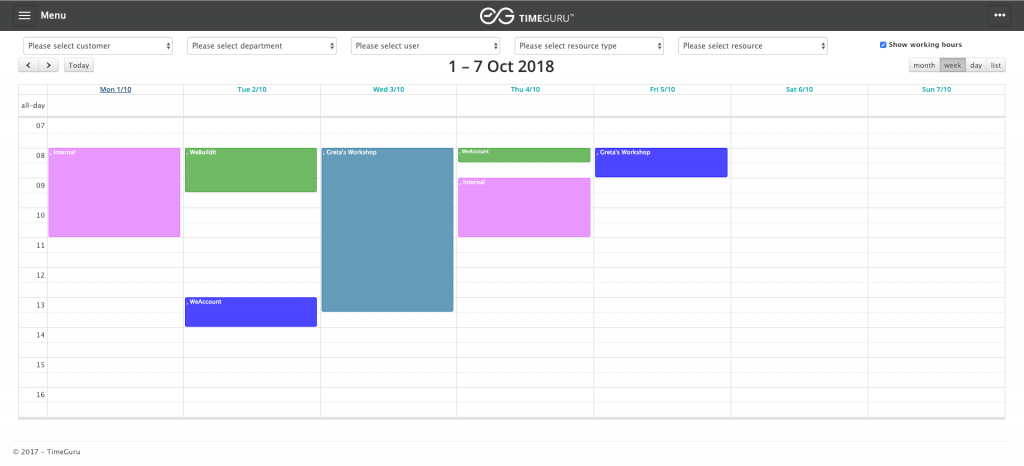 You can also price your resources with the integrated cost elements that is used for controlling prices and price changes throughout the system. By adding cost elements to the resources, you get the opportunity to pull reports with expected income if the plan holds.
Below you can see a report over planning.
The report gives you an overview of booked resources in specific periods. You can compare the planned resources with the actual time registrations, which helps a lot. For example, if you wish to plan more precisely or know when the next employee should be hired.