Good news! Now it's even easier to plan in TimeGuru
We just added a new function to the planning module, and we think it's pretty clever.
Now you can choose to see your planned tasks from your resource calendar in your worksheet. When you are finished with the task, you don't even have to create a time registration with the same information as you typed in when you were planning your task. All you have to do is press "done" in the worksheet, and perhaps change the time in the registration in case you used more or less time than expected. Check out the simple guide down below to find out how you can activate this new and useful function in your own system.
1) First, you go to system settings: Menu -> Settings -> System settings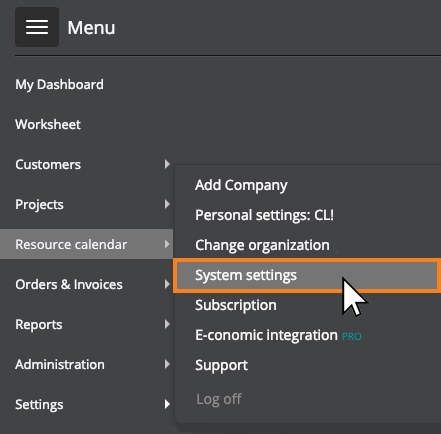 2) Then you go to "Worksheet modules" and choose "Add planned tasks from resource calendar."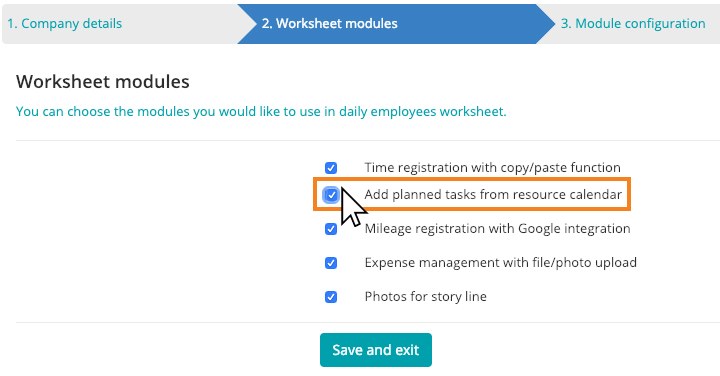 3) Now you have to create a task in the resource calendar: Menu -> Resource calendar -> Overview.
Create the task and fill out the information that you need. The same information will show in the final registration.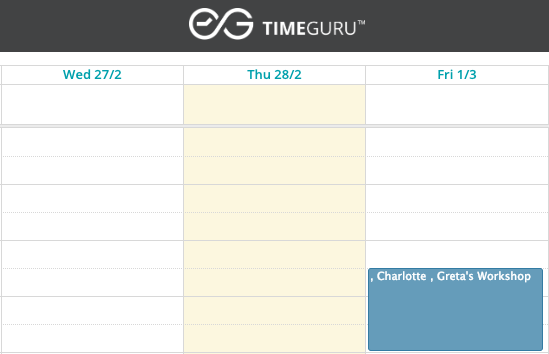 4) Go to the worksheet in the menu and then go to the date where you just created the task.

This is everything you need to do to add your planned tasks to the worksheet.
The task will be shown as a blue line at the top of the concerned day. You can find the "done" button on the right side of the screen. When you click that button, the system will create a time registration for you, and mark the task as done with a grey colour.
We hope that you will enjoy this new function!
Kind regards,
The team from TimeGuru
Please follow and like us: